Meet the video dream team
Welcome to the inside scoop on TDR Studio! We're excited to share our story with you, and in return maybe you'll let us create yours.
Let's dive in and discover what makes us tick! Our team is here to help you achieve your video goals, one frame at a time.
Elliott started TDR when he was 18, during his final year of education. What started as sneaking out during school hours to make a quick buck, quickly turned into the next big thing, post graduation.
Now that that's up and running, he's looking at producing the next big thing; Alco-pops! More to follow soon..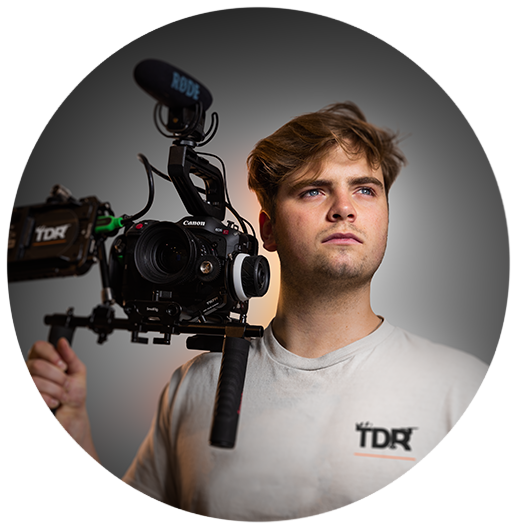 content Production Specialist
Ciaran's typical workplace looks like the back of a camera screen, although you'll find him almost anywhere with it – whether shooting a hot and sweaty rave or the next big product to market.
He also co-runs "Studio Atmos", a speaker rental company on the side… but it's not in the contract so don't tell his boss..!
Lucie's love for all things creative means you'll find her designing, editing and illustrating from the comforts of her chair in the office.
While there's a rare chance to see her out and about, when not working she swaps creative work for gaming staying up late despite the advice from her boss.